Thunderbird Rendezvous and Regatta
July 24, 2015 @ 8:00 am

-

July 26, 2015 @ 5:00 pm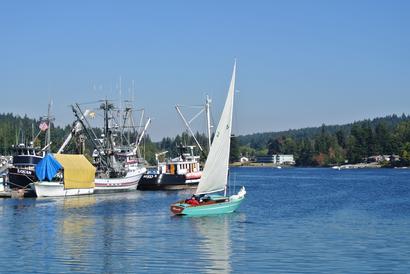 THUNDERBIRD RENDEZVOUS and REGATTA       Co-organized by Thunderbird Fleet 1 and the Gig Harbor Boat Shop
When: Friday through Sunday July 24-26, 2015
We invite you to a Rendezvous and Regatta to celebrate the Thunderbird in its ancestral home, in the tradition which began at the Center of Wooden  Boats of Seattle.  This  is a great opportunity to enjoy the company of Thunderbird sailors with the goal to have fun in a low key competitive event.  It is also the ideal jumping off point for a South Sound Cruise, the unknown "San Juans".
ELIGIBILITY  AND  ENTRY
The three day event  is open to all Thunderbird boats.  To  help in the planning, please get your entry in by July 22,   2015.  There may  be a flying sails  and a non-flying sails class, to be determined at the skippers meeting.  The race(s) will be governed by the rules as defined in The Racing Rules of Sailing 2013-2016 (RRS),  Thunderbird class rules and regatta sailing instructions which will be provided at the Skippers meeting. You can receive an entry form by emailing Ed at josberger@harbornet.com
SCHEDULE
Friday  July 24  Arrive at Gig Harbor Boat Shop, festivities will start after 4:00 pm. Pizza and libations at 6:00pm
Saturday  July 25   9:00 am            Continental breakfast
10:00 am            Skippers meeting
Noon                 First Start –racing in Gig Harbor Bay
7:00 pm             Dinner at the Boat Shop
8:30 pm            Awards and program: Mark Hoppen will talk about the Boat Shop        Sunday  July 26      9:00 am           Continental breakfast
10:00 am          Skippers meeting
11:00am           Start
FEES       Entry fee is $65.00.  This includes beer and pizza Friday night, two dinners for Saturday night,           continental breakfast Saturday and Sunday and moorage.  Additional dinners may be purchased for $15.
Moorage will be at a pier Northwest of the Gig Harbor Boat Shop.  The Boat Shop will provide ferry service and a dinghy would be helpful.
SAILING INSTRUCTIONS  The Sailing Instructions will be available at the skippers meeting.
THE COURSES  The courses will be given in the SI and could include:   Saturday: buoy racing inside Gig Harbor. Sunday: "Long Distance Race" from Gig Harbor to a mark North of Gig Harbor in Colvos  Pass.
PRIZES       Prizes will be awarded commensurate to the number of boats in each  class, and will consist of Ed's model T-Birds.  If you don't have one here is your chance.
DISCLAIMER OF LIABILITY  ompetitors participate in the race entirely at their own risk. See RRS Rule 4, Decision to Race.       The organizing authority will not accept any liability for material amage or personal injury or death sustained in conjunction with or prior to, during or after the race.
13.  INSURANCE       13.1.       Each participating boat shall be insured with valid third-party liability insurance.